Next Meeting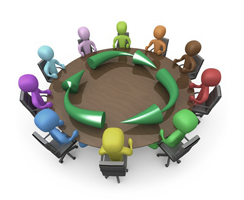 Our next meeting will be (or our last meeting was) on Wednesday, September 13, 2017 at 6:00 pm.
Join Us At Our Next Night Meeting

At Round Table Pizza on Mangrove — In the meeting room.

If you like, bring some of your work to share. It's optional, but encouraged.

Printouts are nice so we can read along. You can read out loud, or we can all read silently.

Constructive Critique is encouraged, but optional (given and received). Prose, poetry, nonfiction, or pretty much anything is acceptable.

Let's help each other become better writers.

Meetup Announcement
(see below for more info) — The afternoon venue is the meeting room of Cozy Diner restaurant, located at 1695 Mangrove Ave. in Chico, between E. 5th Ave. and E. 7th Ave. (MAP-Link), and the evening venue is the meeting room at Round Table Pizza, 964 Mangrove Ave. in Chico, in Mangrove Plaza, between Palmetto Ave. and E. 1st Ave. (MAP-Link).
NOTE: This website is under construction. Soon our members will be able to have their books and profiles viewable here, as the examples in the right side bar and below-bottom show.
The Chico Writers' Mastermind Group meets twice a month, usually every two weeks, on the 1st and 3rd Wednesday, for about one hour (or longer) "during lunch", and usually starting between 1:00 and 1:30 pm, as location availability allows. The meetings last at least one hour, and often go over for those who can and want to stay longer, if the venue is available.

NOTE that we are trying out evening meetings, which look like they will be the second and fourth Wednesday of every month. (see venue info above) We are seeing how this goes, and hopefully people who cannot make the daytime meetings can make the evening meetings.
We welcome writers, authors, poets, artists, publishers, designers, playwrights, screenwriters, and creatives of all types. Works can be fiction of any genre, nonfiction, poetry, children's books, screenplays / scripts, plays, or others across the spectrum. Share your work, published or in-progress, ask for feedback, share information about all aspects of book publishing, and related subject areas, and generally interact with like-minded people in a friendly and supportive environment.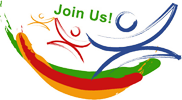 Featured Info Items
A collection of posts on better branding on Facebook (and Twitter). Self-promotion techniques independently published authors need to know and use.
"Everything you do in public, your behavior, appearance, things you say and even people you associate with, every act is done with self-promotion in mind."
I thought it was a bit of an over exaggeration when I heard it several years ago at a seminar on communication. However, sometimes, and more often at that, I can understand quite clearly what the speaker meant by that somewhat disturbing sentence.
As soon as you get serious about self-publishing or independently publishing a book, you are confronted with the choice of what size your book ought to be. This informative article addresses some of your questions and concerns.
Hootsuite, a platform for managing social media, reports that Facebook ads have click-through rates that are 8 to 9 percent higher than normal web ads. What's more, Invesp, an an online marketing services firm, reports that 92 percent of social marketers are using Facebook advertising. Are you thinking what I'm thinking?
Featured Member or Book of the Month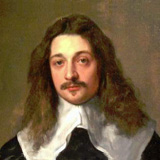 Popeye Theophilus Barrnumb is a writer, author, poet, screenwriter, editor, independent filmmaker, artist & artiste, and collector of Survivalist Fiction.
Extant independently published works include "Katydid", a post-apocalyptic genre novelette as paperback and e-book, "Zombie Squad: A Taste of Future Death", a free short story singlet e-book, and "My Perfectly Wonderful Zombie Christmas", a free novelette e-book.
He lives in Northern California, USA. PTB is the creative works pseudonym of William H. Donnelly, and is mostly used for fiction writing, screenwriting, and some aspects of indie filmmaking.
Author's Website: http://www.iPopeye.net/